Coach your direct reports to greatness.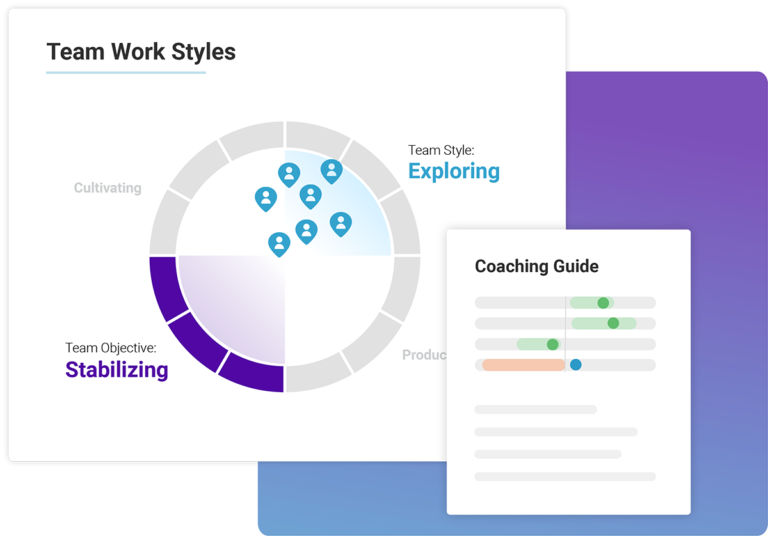 Get customized coaching for each team member with one click—so everyone performs at their best.
Unlock strategies to motivate and manage your employees based on their individual working style.
Build your own capabilities and identify where you have to flex your behavioral preferences to create a thriving team.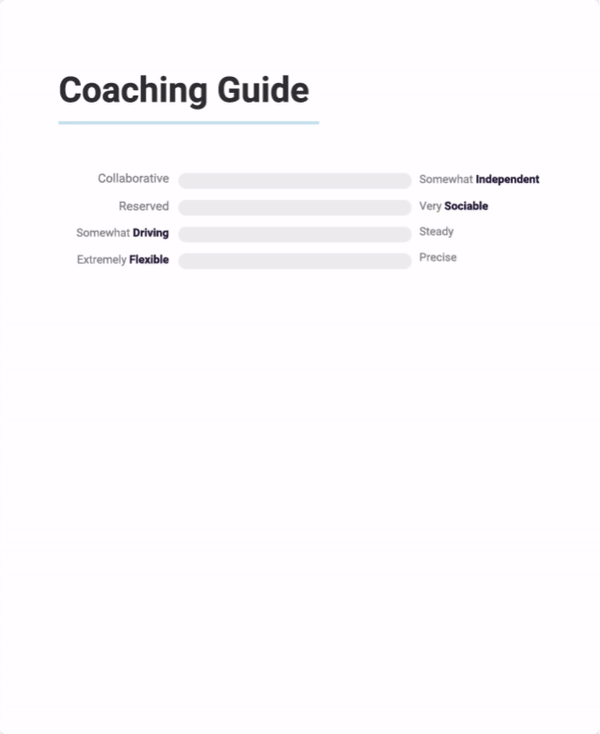 Build relationships that thrive.
Solve people issues in a flash. Discover how any two people work together and get instant recommendations.
Become a better leader by building your emotional intelligence and facilitating more effective conversation.
Instill confidence in your team that you're listening and acting upon their feedback.