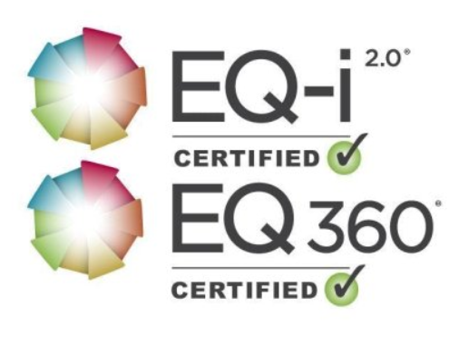 Overview
The Emotional Quotient 360 (EQ 360) is an emotional intelligence assessment that allows leaders to receive feedback from peers, managers, direct reports, and others on how they leverage their emotional intelligence. It offers clear alignment with the EQ-i 2.0: automated set-up, condensed report output, enhanced report appearance, and detailed interpretation.
Key Features:
Save time with easy administration and support. Tools such as the Profile Gap Analysis, Rater Response Summary, and a Coach's Debrief Guide will save valuable interpretation time.
Gain insight with rich interpretation and developmental strategies, including sections on balancing emotional intelligence, a well-being indicator, and impact-at-work insights.
Make it your own with customized reports, templates, and optional features such as personalizing reports with your or your client's logo and adding your own custom questions.
Reports
Leadership EQ 360 Report
This multi-rater report also helps you to view your client's scores through a leadership lens, as well as help you understand how others see your client as a leader.
Key Features:
Identifies blind spots, allied strengths, and developmental opportunities
Easily highlight where raters agreed with the individual's assessment and where they did not
Easy administration and support
Completely aligned with the EQ-i 2.0 self-assessment providing a seamless user experience
Save time and effort with a one-page summary of results
Each summary is interpreted from two different perspectives
Workplace EQ 360 Report
This report is used to gain insight into an individual's EQ 360 results, with in-depth analysis specific to a workplace context, enabling career and organizational development.
Key Features:
Identifies blind spots, allied strengths, and developmental opportunities
Easily highlight where raters agreed with the individual's assessment and where they did not
Easy administration and support
Completely aligned with the EQ-i 2.0 self-assessment providing a seamless user experience
Save time and effort with a one-page summary of results
Each summary is interpreted from two different perspectives